In the free version you can create only one shift at a time so if you have many employees, locations and shifts it may take a while to configure your complete schedule. The Pro version offers an option to create recurring shifts to greatly speed up your configuration.
When you add a new shift, you could choose a repeat option like repeat weekly or every second Monday up to some date in future, then ShiftController will automatically create these shifts for you.
There are several repeat options like every weekday, 2 days on/3 days off, every 2nd Thursday and other. You will be able to program any schedule no matter how complicated it is.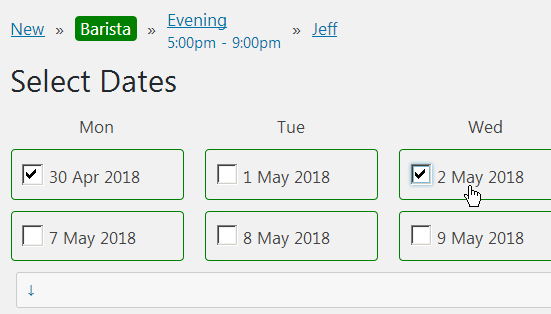 In the shift confirmation screen you will also see a summary of the dates when the shifts will be created on.

After you have created several recurring shifts, they form a series of shifts. When viewing a shift from the series, you will also be able to check out other shifts of the series.