In the Pro version you can configure preferred or unavailable periods for your employees. Just like with the recurrings shifts feature, there are several repeat options to configure these hours.
Go to the users list, then click one of the staff names to get to the staff account edit screen.

Then switch to the Availability tab.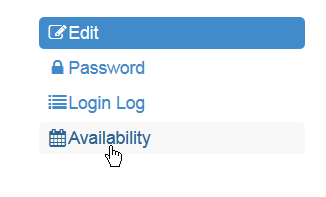 By default there is nothing configured so please click the Add New Availability button.

Choose the availability type (preferred or unavailable), select the time and the date.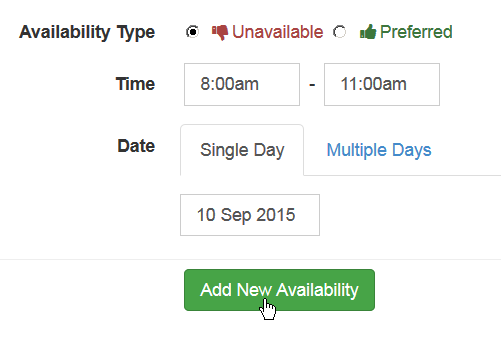 Then you will be able to see the current availability configuration for the employee, edit and delete these options if needed.
Also you can configure various alert levels regarding shifts and employees avialability.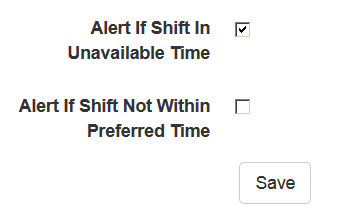 Then you will see if the shift conflicts with the availability preferences.