Addon Plugin
Hide Employee In Front End
This add-on plugin removes the employee name from the shift view on a front end page (a page with [shiftcontroller4] shortcode). It can be useful when you want to display a publicly available shift schedule calendar, but don't want to inform visitors about the employee who does the shift.
Installation
Download the latest version from our site.
In your WordPress admin, go to Plugins, Add New, Upload Plugin.
Choose the file you downloaded in step #1, click Install Now, then click Activate Plugin.
Before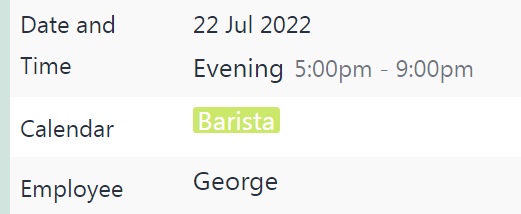 After