Change Employee For Multiple Shifts Pro
This feature is available in ShiftController Pro.
You can change employee or assign (for open shifts) for multiple shifts at once with the Pro version.
Under Bulk Actions click Change Employee.
Make sure that you have the shifts checked that you want to change employee for.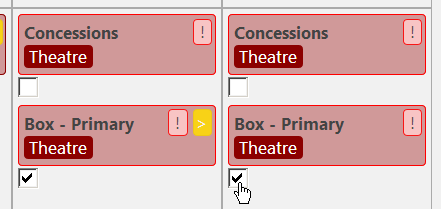 Click again Change Employee under Bulk Actions, you will get to the employee selection page.
You will see the list of available employees, for every employee there will be a note if this reassignment action will result in conflicts.

Choose the new employee by clicking Select, and these shifts will be reassigned to this employee.